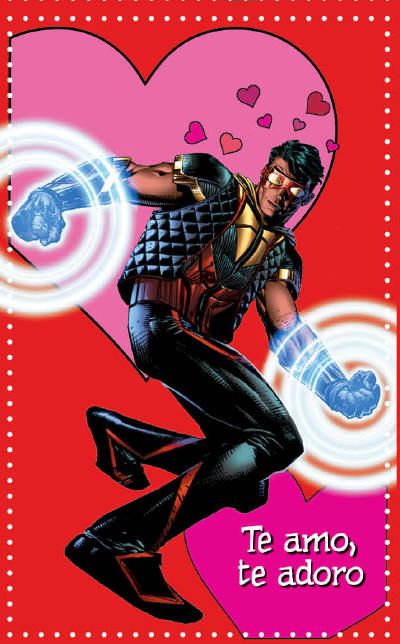 "Te amo, te adoro."
Translates as "I love you, I adore you." Which is kind of lousy grammar, and needs an "y." I think
I like Caleb's better
, anyway. Still, it's kind of nice to live in a moment in time when Vibe gets a Valentine's card in the first place, kind of like
that El Dorado number
from the '70s. See the full set of cut-out cards
here
.